Penny here, with Cabra Networks, covering The Goat Olympics at Lucky 13 Goat Ranch.
Our first contestant, Vinnie Babarina, has a bee-yoo-ti-ful dismount.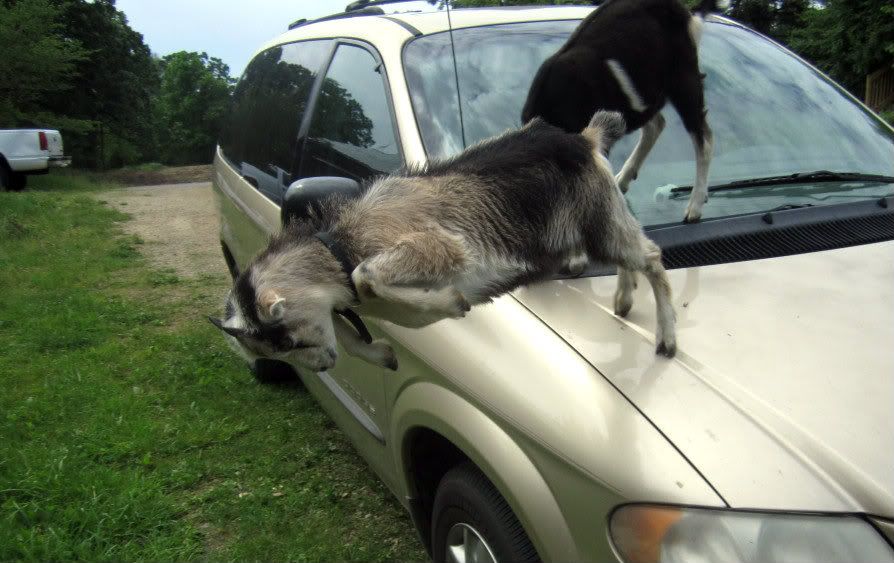 Her Glued to the Wall position is excellent, all she needs for a perfect score is her back right hoof on the car.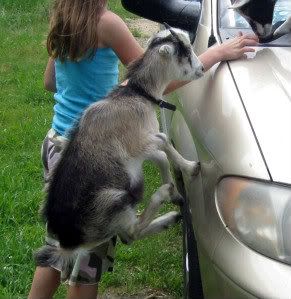 Getting advice and support from her sister, Cassie, who is not participating in the Olympics this year. Find out why tomorrow!