My Girl brought home a new boyfriend for me. Well, my sister too, but mostly for me of course!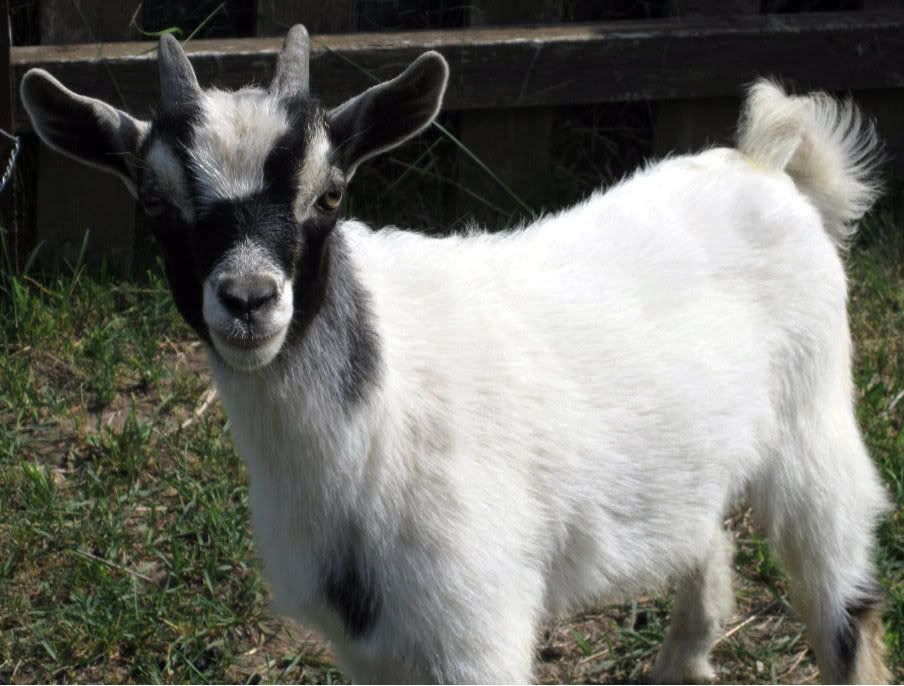 Isn't he cute?
He is very loud. My girl said she wants to name him Scooter or Terence.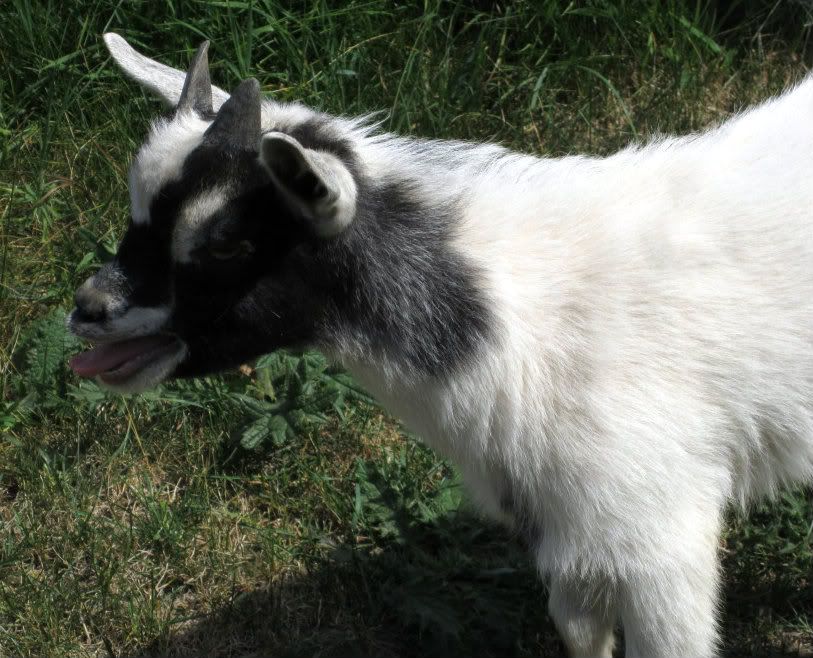 I volunteered to show him how to do Goat Yoga. I am, of course, an expert.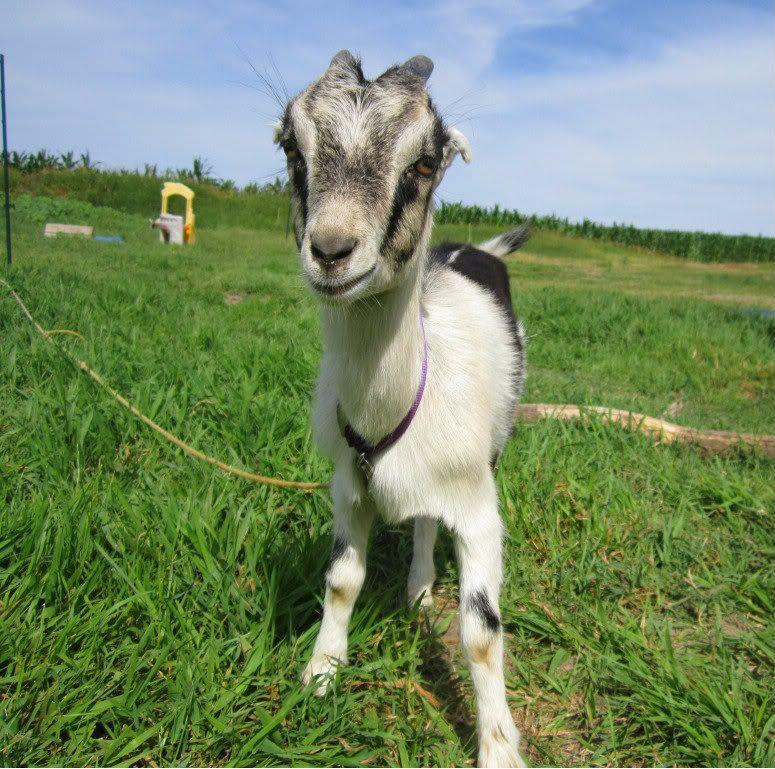 Go to the right...
Now the left...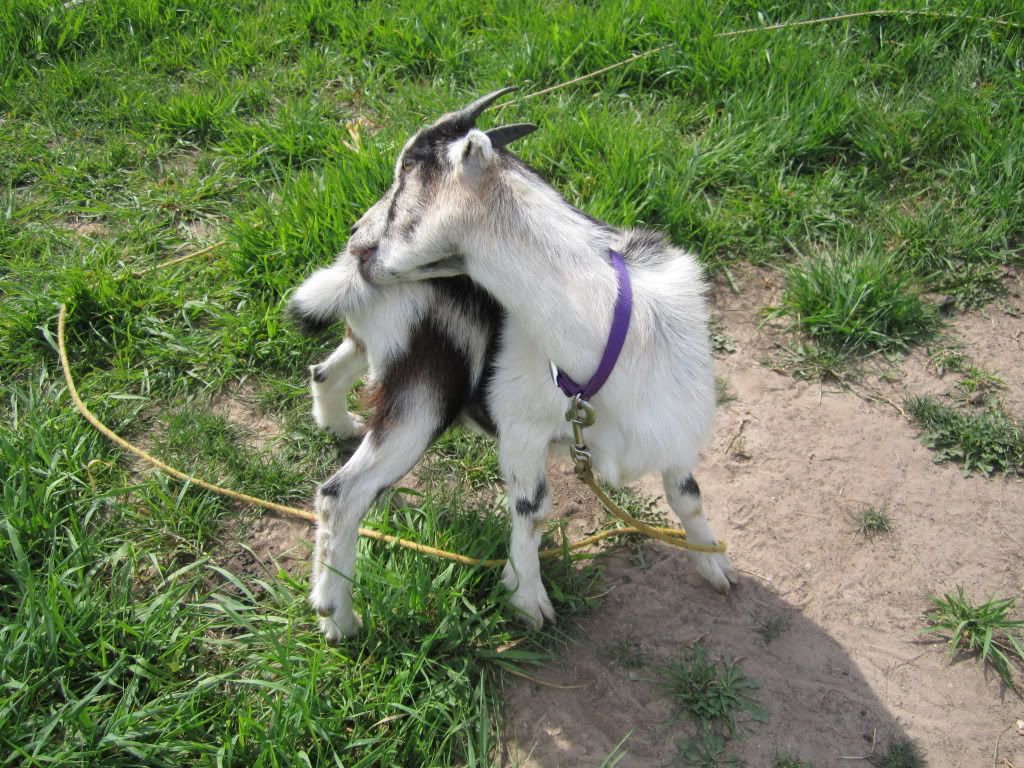 STRETCH.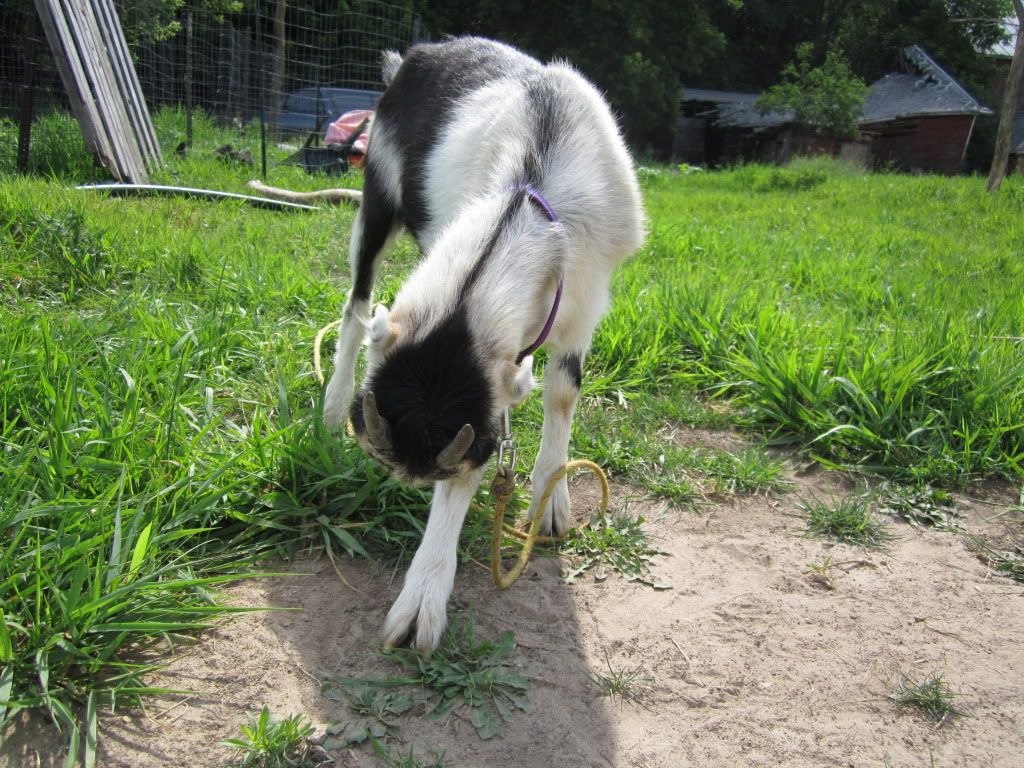 And that's how to do Goat Yoga!