Wednesday, August 8, 2012
Is still super cute!
Posted by

Tayet
at 1:06 PM
3 comments:
Links to this post


Tuesday, August 7, 2012
Hello, wonderful blog followers! Today, something very special has happened. I have become a FAMOUS GOAT. I have been featured as Pet of the Day at
petoftheday.com
. You can be featured too! All you have to do is go
HERE
and email a very nice lady. Make sure you go look at
my page
! It is pretty cool.
Thank you to my Human, who surprised me today with this great surprise.
Posted by

Tayet
at 7:57 AM
4 comments:
Links to this post


Monday, August 6, 2012
There are lots of different kind of animals on the farm, goats, ducks, chickens and cats.
My Human was trying to get pictures of my eyes, but she says I'm a spaz and I can't stop moving for more then two seconds. So she thought that she would take pictures of other animals eyes.
She thinks Lobaca has very pretty orange eyes. I think mine are much cuter.
If you want to take a picture of a goats eye, Uhura is your go-to-goat. Just give her scritches and she won't move for about four years.
My Human and her sister each caught a duck at the fair, so now Tommi isn't lonely.

Linking up to Observing Beauty with Bethany.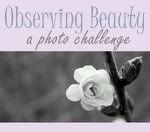 Posted by

Tayet
at 7:44 PM
6 comments:
Links to this post